What do you think of us?
We like to think of ourselves as a small but great real estate agency. Working you get knowledge and experience, therefore, from our side you will receive a close, cordial and dedicated treatment to you
We want to thank you from the bottom of our hearts for all the work you have done to help us find this beautiful house with which we are delighted. It was thanks to you, Isabel, that you remembered us as soon as you saw her, that you knew how to listen to us and accompany us time and time again, patiently, until you found her. It is a luxury to meet you personally and, of course, a well-deserved recognition of your professionalism. We recommend 100% this company!

by Manuel Anaya

A formidable experience from day one. Good attention, excellent advice, speed in any management and professionalism of 10. Pleasantly surprised with his sincerity and personality. We were looking for a property that met certain requirements, not easy to find and... only she has made it possible. Patience, understanding, perseverance and good work. Thank you very much, Isabel, for helping us so much in making one of our dreams come true.

by Eva Benitez

Really friendly and helpful people if you are looking to buy in their area of Spain. He gave us great tips to make sure the pools in the villas have planning permission and that the water supply comes from the mains and not from a well that can run dry.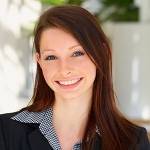 by Patrick Watkinson